Save time and learn how to make quinoa in the microwave in just minutes!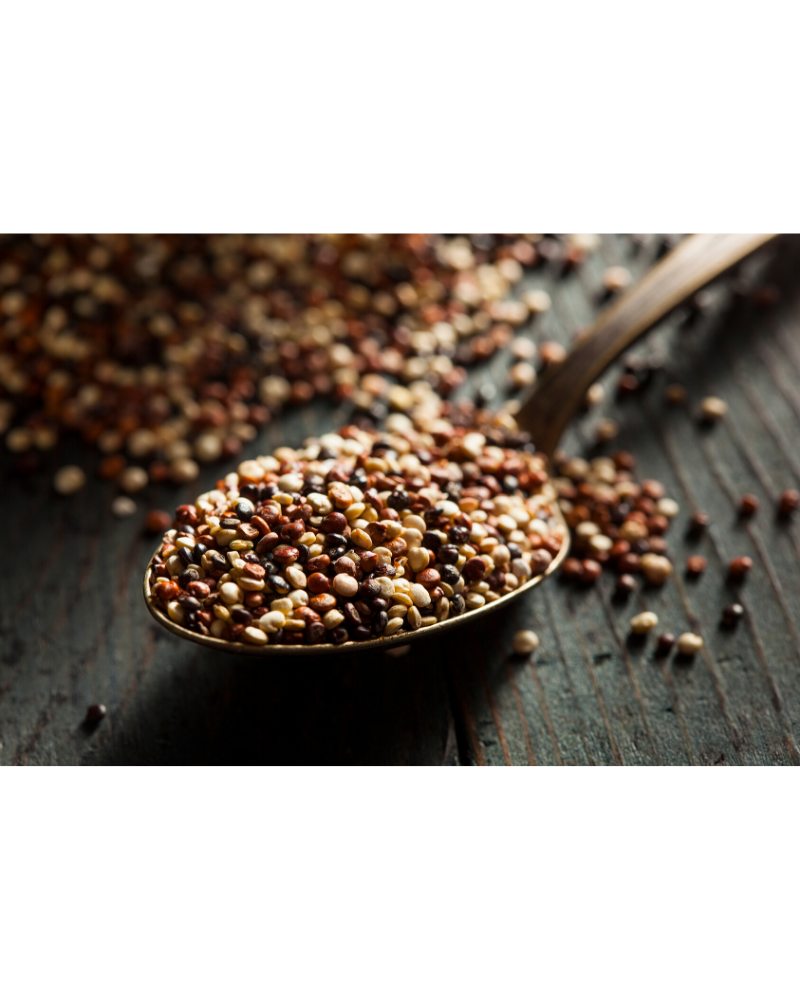 Quinoa is so nutritious and high in fiber, it is super healthy and can be added into just about any dish. Quinoa does not have to be eaten on its own, in fact, I prefer it mixed in with vegetable or a salad. It can also be used to add a nice texture or subtle flavor to other dishes.
When I need protein after working out or I just need something that will help fill me up fast, microwave quinoa is my go to. I know that it is a super food and that it will also be done in just a few minutes, ready to be mixed with the meal of my choosing.
Why Make Quinoa in the Microwave?
It is the fastest and most simple way to cook quinoa
Dirty less dishes by cooking in the microwave
Quinoa is packed with protein!
The microwave is consistent every time so you will never get mushy quinoa
Ingredients
2 cups of water
1 cup of quinoa
How to Make Quinoa in the Microwave – Step by Step
First, you're going to have to rinse the raw quinoa. Pour it into a bowl of cold water, swirl around, drain, and repeat until clean
In a microwave safe bowl combine quinoa and water
Cover with a plate and microwave on high for about 6 minutes
Remove, stir, microwave for an additional 2 minutes
Remove from microwave and allow to sit covered for 5 minutes, enjoy!
How to Store Quinoa
Quinoa will last in the fridge for 5 days. So, if you are sick of using rice for meal prepping, switch to quinoa every now and then. I suggest adding just a little bit of water to your quinoa if reheating it in the microwave, that way it does not get dried out.
What Should the Consistency of Cooked Quinoa Be?
Quinoa should be fluffy and slightly chewy when eaten. When cooked correctly, quinoa grains are slightly translucent and have absorbed all of the water they have been cooked in.
Dishes You Can Add Quinoa To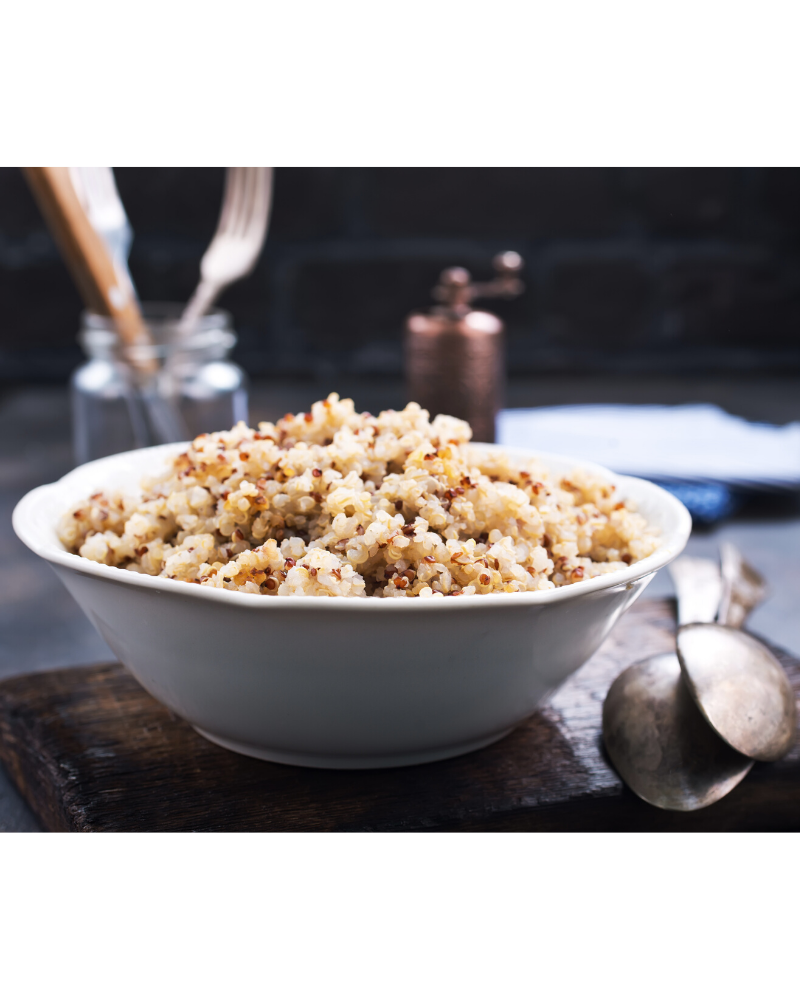 How to Make Quinoa in the Microwave
Learn how to cook quinoa in the microwave, fast and simple! Depending on how many watts your microwave is, cook time may vary.
Ingredients
2

cups

water

1

cup

quinoa

Dash of

Salt

optional

Dash of

Olive oil

optional
Instructions
Place quinoa in a fine mesh strainer and rinse under cold running water.

In a large bowl (big enough to hold 3 cups cooked quinoa) Add the rinsed quinoa and water. Add a sprinkle of salt and dash of oil if you wish. Stir, making sure the quinoa is fully submerged in the water.

Cover the bowl with a large enough plate to fully cover the bowl or use a microwave cover.

With a kitchen towel, carefully remove the plate and give it a stir, then put the plate back on and cook another 2 minute son high.

Remove the bowl from the microwave. You might still have some liquid in the bowl – this is normal!

Let it sit covered on the counter for 3-4 minutes. While it sits, most of the liquid will be absorbed. If there is still more water in the bowl, wait a few more minutes. Then fluff it with a fork.
If you have tried making steamed quinoa in the microwave, or any other recipe on my blog, then please rate it and let me know how it turned out in the comments below!