This crispy tortilla bowl is a fun way to add an extra crunch element to your bowl. Making a tortilla bowl in the oven is super fast and easy, everyone will love it.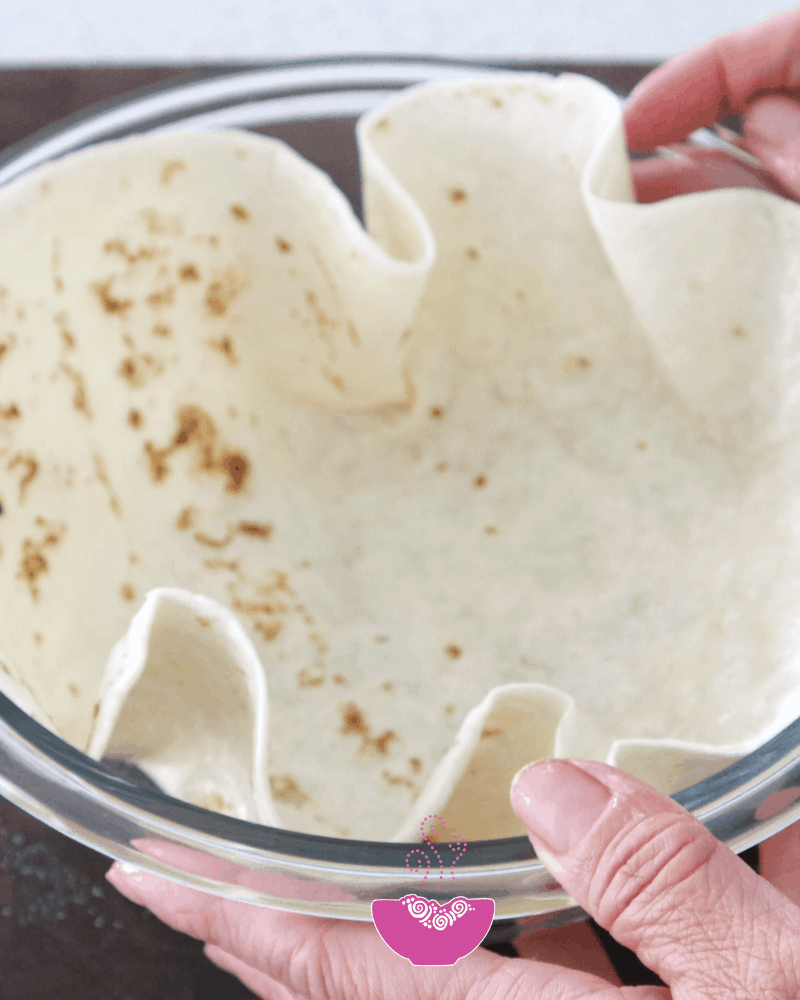 Buddha Bowl Basics
Buddha Bowl basics teach you fun kitchen tips and tricks to make your recipes easier and tastier. This quick recipe will show you how to make a crispy tortilla bowl that you can use to make a taco Buddha Bowl–or any Buddha Bowl!
For this tortilla bowl, you will need a bowl that is oven safe to use as a mold for the tortilla.
Why Crunchy Tortilla Bowls are the Best
A fun way to incorporate the crunch into a Buddha Bowl!
Use up tortillas in the kitchen
Quick, easy and mess free recipe
Get creative and have fun! Use a tortilla bowl for your own recipe and share with us in the comments
How to Make a Tortilla Bowl – Step by Step
To make this taco shell bowl:
Spray or brush both sides of tortilla with cooking oil.
Place the tortilla inside the bowl or mold, and shape it to the bowl.
Bake 325ºF 6-8 minutes until browned.
Remove tortilla from bowl and let cool upside down on baking rack. Cool completely before filling.
If you have tried making a crunchy tortilla bowl, or any other recipe on my blog, then please rate it and let me know how it turned out in the comments below!