Lebanese Roasted Stuffed Onions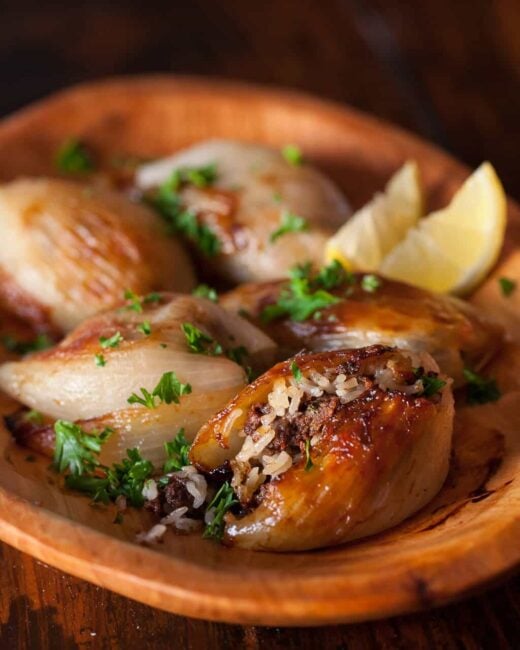 At the beginning of our Winter growing season, we planted a short row of onions in the raised bed. I've been using the long stalks as "green onions", just clipping what I need. Some of the stalks grew over 3 feet long, and so we had green onions galore so far all year. They taste the same!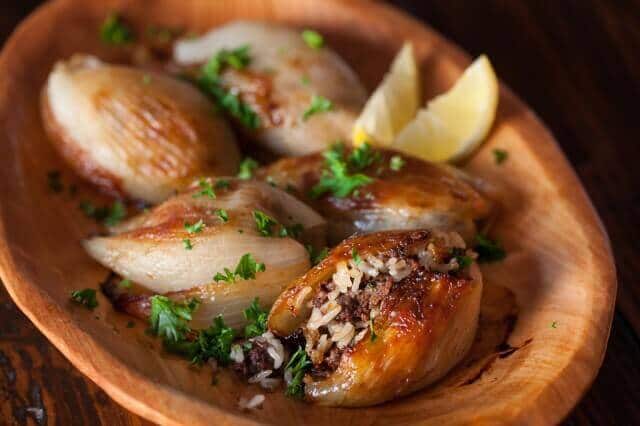 Since I use green onions (or scallions, as some say) almost every day in my cooking, it's so convenient to go outside and cut a single long leaf  to use in a dish. In fact, I had forgotten that the plant was actually developing a sweet onion underneath the soil until my a few days ago. My parents have been visiting us, and when Dad went out into the garden, he came back with several onions the size of baseballs.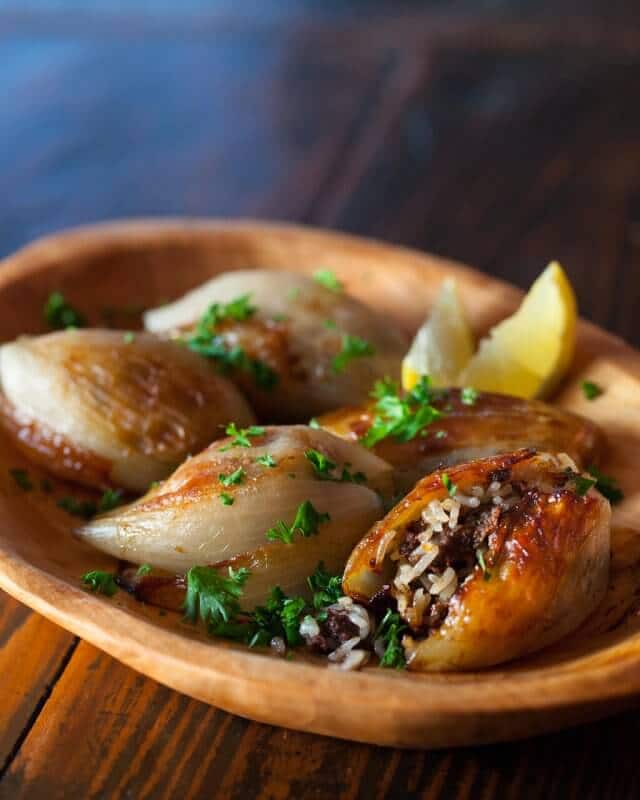 The garden onions have been used all week long – Mom has been cooking every day and we've had Chinese Fried Rice, Vegetable Soup with Papaya, Firm Tofu with Preserved Radish, Lemongrass Pork, Chinese Sausage and Boiled Chicken with Garlic and Ginger Sauce. My house smells very "Chinese"!
I'll be posting some homestyle Chinese recipes from Mom soon. In the meantime, I've got a recipe for Lebanese Roasted Stuffed Onions from a book called, The Food and Cooking of the Middle East. The onion is boiled for a few minutes until the layers are soft and pliable. The layers are gently taken apart, stuffed with ground meat (try ground lamb!), warming spices like allspice, cinnamon and coriander, basmati rice and then then roasted. What a nice surprise to open up a rolled onion to find a savory, meaty filling!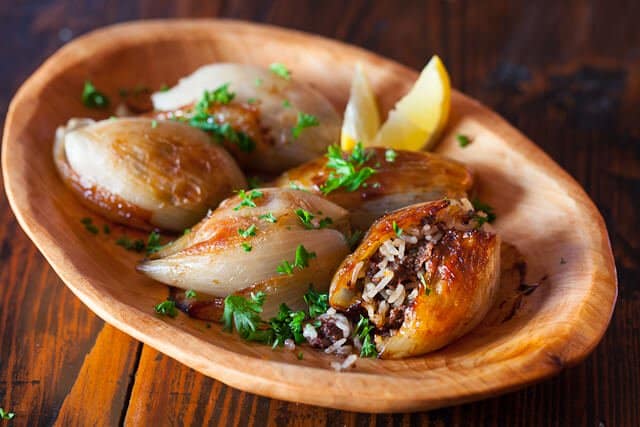 What I loved about this dish was that each "stuffed" onion just uses a single layer of onion and that the presentation was so beautiful.
Lebanese Roasted Stuffed Onions Recipe Video
***
Lebanese Roasted Stuffed Onions
Servings: 10 stuffed onions
Prep Time:5 minutes
Cook Time:45 minutes
***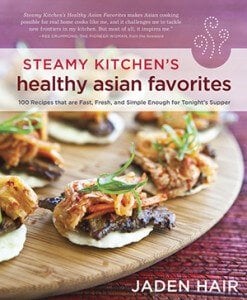 My new cookbook is available for purchase now wherever books are sold!
You can also pick up a copy on Amazon for $13.98!