$500 Visa Card and San-J Family of Products Giveaway
Disclaimer: Products are provided to Steamy Kitchen for a thorough, honest review. We do not receive payment for reviews. Each review takes 5-10 hours of hands-on testing, writing and editing.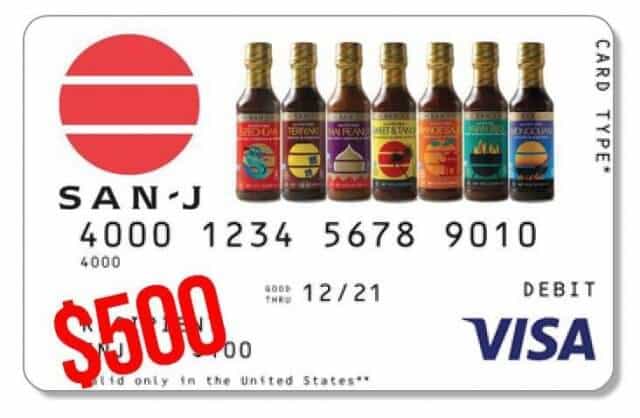 This is the second $500 giveaway that I'm doing with San-J. Congrats to Tony Solomon for winning the first giveaway!
Each year, Steamy Kitchen chooses only 2 companies to formally endorse, developing recipes with their products. This year, we've chosen to work with San-J, an eighth generation family business and the makers of Asian cooking sauces, tamari and snacks.
San-J Asian cooking Sauces
San-J Asian cooking sauces and marinades helps you create restaurant-worthy dishes in minutes. We recently created a Roasted Vegetable Buddha Bowl recipe using their cooking sauces. All of their sauces are:
Verified non-GMO
Gluten Free
Kosher
Some flavors are Vegan (some sauces contain organic honey)
San-J Tamari – a better soy sauce
San-J's lineup of tamari, which is Japanese soy sauce without wheat, which results in a purer, richer flavor than regular soy sauce.
Non-GMO
Gluten Free
Kosher
Vegan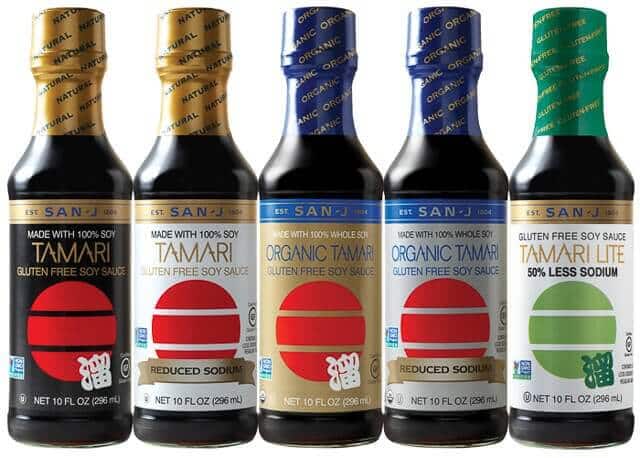 San-J Salad Dressing
Their trio of Gluten-Free and Kosher salad dressings is a perfect balance of tangy for salads. We love tossing the Tamari Peanut dressing with cooked pasta, snap peas, cooked shrimp and shredded carrots for a delicious, Asian-inspired pasta salad.
$500 Visa Card and San-J Family of Products Giveaway
To launch our project, we are hosting a big giveaway! One winner will get the entire San-J product line (value ~$100) and $500 Visa card to stock your kitchen! To enter, fill out the form below – and answer one question: Which San-J recipe would you like to cook?
---
Giveaway Ends: 2017-09-10
Number of Prizes Available: 1
Max Entries Per Day: 1
** Please add hello@steamykitchen.com to your contacts to help prevent email notifications from going into spam folders.
Never miss another Steamy Kitchen Giveaway!
Subscribe to our Giveaway Notifications
to keep up to date on all of our giveaways! We will even throw in a special gift when you confirm your subscription!
List of
Past Winners.
DISCLAIMER & OFFICIAL RULES: The giveaway product is provided by the sponsor of the giveaway and will be shipped from them directly. No purchase necessary to enter or win. Sweepstakes is open only to who are 18 years of age at time of entry. Steamy Kitchen and its sponsors only ship physical prizes to United States and to Canadian addresses. However, Steamy Kitchen reserves the right to provide an Amazon gift card for the value of the prize in lieu of shipping physical product due to shipping costs and logistics. Steamy Kitchen assumes no responsibility for late or misdirected entries due to SPAM, technological, or e-mail filtering issues or for prizes lost in transit. For this giveaway, entrants can enter the designated number of times per e-mail address per day. The use of any system, robot, agent, or software to automatically submit entries in connection with this Giveaway is prohibited. See rest of the Official Giveaway Rules.