Have you ever been confused by all the spices in Indian cooking! Well, I certainly have, until now! This is Kitchen Curry Master, one of the best new products I've seen this year for cooks. The package includes all the spices you need for authentic, delicious, Indian cooking.
The best part is that the sturdy, metal tin is very high quality and has a tight-fitting lid with rubber gasket. It's designed to lock in all the freshness, flavor and aroma of your spices.
Each spice pack is refillable for less than $4.
Neena is the creator behind this great product:
I made Grilled Kebabs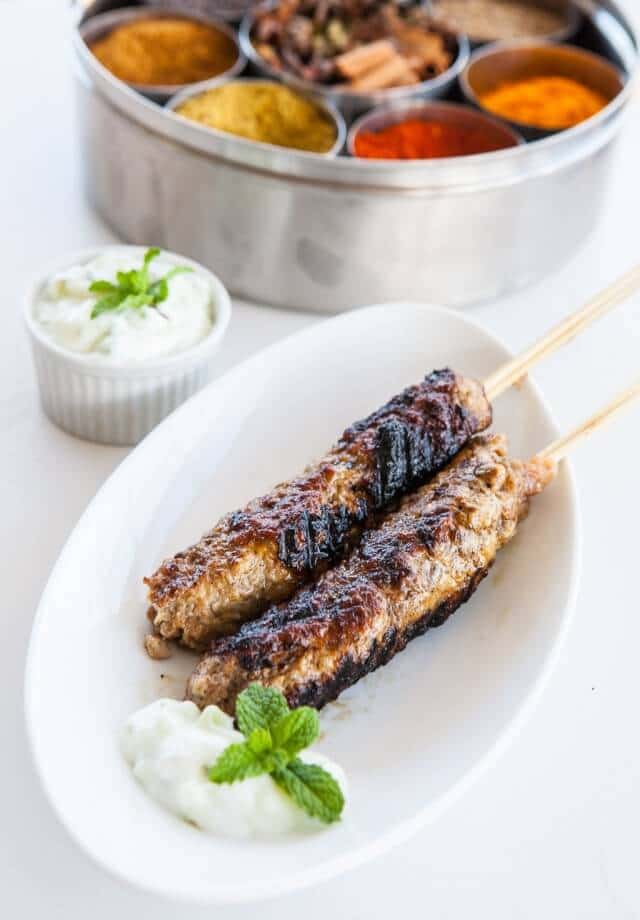 Come see the recipe for these super-easy, juicy meaty kebabs I made!
You don't need the Kitchen Curry Master to makes these – I have a simple step-by-step video to show you exactly how to make these kebabs!
Just a few spices and a secret ingredient….grated sweet onion.
Come see the video and recipe for Grilled Kebabs Recipe
Giveaway: Kitchen Curry Master
We are giving away one Kitchen Curry Master spice set and cookbook!