Super Bowl XLV might as well be renamed "Wing Bowl XLV" given that we consume 1 BILLION chicken wings on Super Bowl Sunday! It's definitely on the menu at my house, though instead of the normal deep fried wings, we'll probably marinate and throw them on the grill.
I'm all about the savory/sweet wings; Scott goes traditional with the Buffalo Wings (he's from the Buffalo area, so there's no messing around with tradition) and the boys like anything with lots of cheese, like the Baked Parmesan Garlic Wings.
More Super Bowl stats from Tree Hugger:
8 million: Total pounds of popcorn consumed on Super Bowl Sunday.
28 million: Pounds of potato chips consumed.
53.5 million: Pounds of avocados consumed.
222,792: Number of football fields worth of farmland to grow all that
corn, potatoes, and avocados.
11.8: Depth, in feet, of guacamole consumed if it were spread across the football field.
293,000: Number of miles of potato chips, laid end to end, consumed during the game.
1 billion: Number of chicken wings consumed on Super Bowl Sunday.
325.5 million: Gallons of beer drank by Americans that day.
493: Number of Olympic-sized swimming pools that could be filled with all that beer.
20%: Increase in ant-acid sales the Monday after the game.
7 million: Number of employees who will not show up to work Monday.
Chicken Wing Recipes for Super Bowl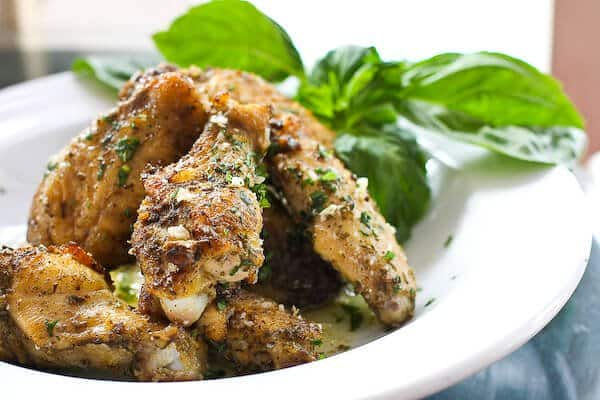 ***
Original Buffalo Chicken Wings (video by Food Wishes)
***
Spicy Breaded Chicken Wings (Simply Recipes)
***
Sriracha Chicken Wings (White on Rice Couple)
***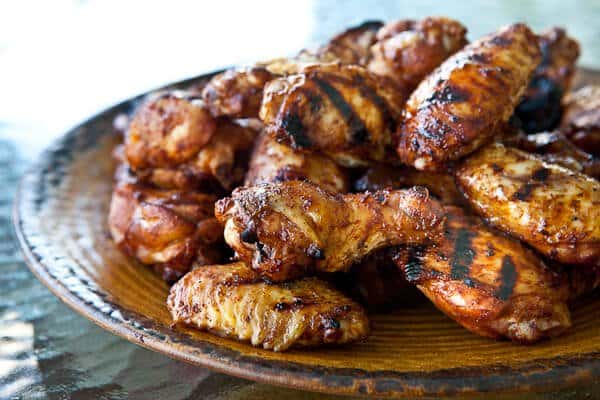 ***
BBQ Central's Smoky Sweet Wings
***
Virginia Willis' Cola Glazed Jalapeno Wings
***
***
Messy Moroccan Chicken Wings (Apartment Therapy)
***
Piri Piri Wings (Nibble Me This)
***
Fire Roasted Sriracha Wings (Nibble Me This)
Do you have a favorite wing recipe? I'd love to hear about it!