Get ready for a grocery buying bonanza!
Today we are giving away a $100 Gift Card. One lucky winner will get to stock up their kitchen on us!
Grocery shopping can be a hassle, so let us take a load off the cost.
Check out Jaden's tips for Reverse Meal Planning to be sure you don't waste any food or money while grocery shopping.
We are going to share Buddha Bowl ingredients to cook in bulk and save to reheat every night of the week. To change the flavor profile, all you have to do is make a new sauce and add a different crunchy topping.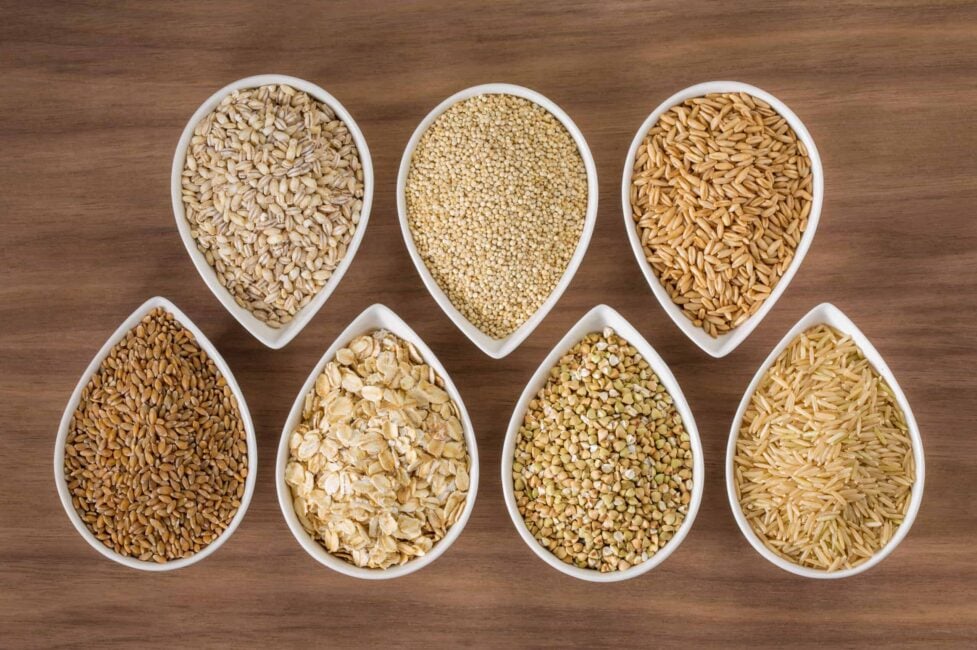 Grains
How To Cook Ancient Grains- Learn how to cook ancient grains such as quinoa, freekeh, barley, and bulgur wheat with this all-in-one stovetop cooking guide! Cook left overs to use throughout the week.
Protein/Veggies
Sheet Pan Roast: Perfect Vegetables & Crunchy Tofu- Roast a variety of vegetables along with tofu in the same oven session. The trick is use two sheet pans – tofu on upper rack, vegetables on lower rack. Intentionally cook extras to save left overs and eat throughout the week.
Sauce Selection
Creamy Avocado Dressing Recipe- Turn that remaining avocado half, or even your leftover guacamole, into this creamy avocado dressing made without dairy or mayo! Great for Buddha bowls, salads, and dipping chips.
Vietnamese Peanut Sauce Recipe- With just 5 ingredients + water, this is only peanut sauce you'll ever need when dressing salads, dipping spring rolls, jazzing up satay, and more.
Crunchy Topping
Easy Spiced Nuts, Homemade Croutons, How to Toast Pumpkin Seeds (Pepitas), the list goes on. You can get as creative as you want with crunchy toppings, try cereal or sesame seeds!
Cook all of your grains, veggies and protein in bulk to save in the fridge. Choose three sauces and a couple of different crunchy topping to try throughout the week.
Save money and food! Check out more information on Reverse Meal Planning and join our next 5 Day Refrigerator Detox Challenge.
$100 Gift Card
Spend $100 at the grocery and don't let a single penny or piece of food go to waste. It feels good to live kitchen conscious and always be aware of what is your fridge.
You can also find kitchen organization products on Amazon if you need help making some space for fresh food in your kitchen.
Grocery Bonanza! $100 Grocery Gift Card Giveaway
Enter the giveaway below!
Slow Your Scroll!
Tell us in the comments why you would want to win this JBL Waterproof Speaker for yourself or a family member!