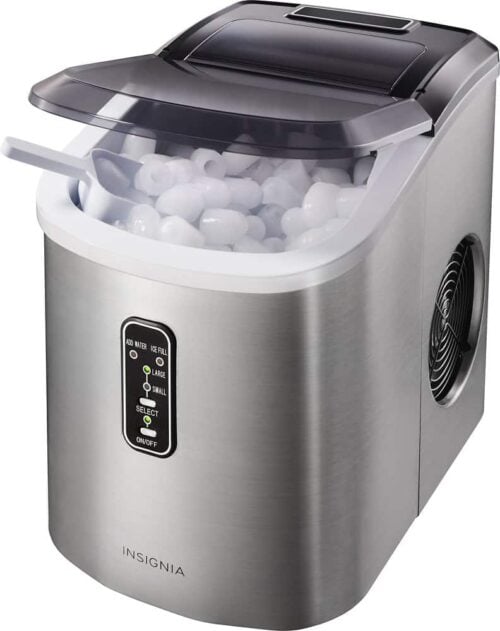 Set this Insignia portable ice maker on your counter, and ensure you have enough ice for your next party. With a 6-to-12-minute cycle time depending on the cube size you select, this ample ice maker makes up to 26 pounds of ice per day. The stainless steel exterior of this Insignia portable ice maker blends easily in your modern kitchen.
Features
---
Produces 9 bullet-shape ice cubes every 6 to 12 minutes
For up to 26 lbs. in 24 hours.
Stores up to 1.1 lbs of ice at a time
So you can have the ice ready and waiting.
Water recycling system
Collects melted water and filters it to be reused, eliminating the need for a drain.
Holds up to 0.5 gallon of water
To help minimize the need for refilling.
2 selectable ice cube sizes
Offer the versatility to suit your needs.