Inspiralizer giveaway is provided by Ali Maffucci, the maker of the Inspiralizer.
We're giving away an Inspiralizer! Have you ever made your own zucchini or carrot noodles? It's super easy with this brand new Inspiralizer.
We've just published an in-depth review of the product – read about the Inspiralizer Review here.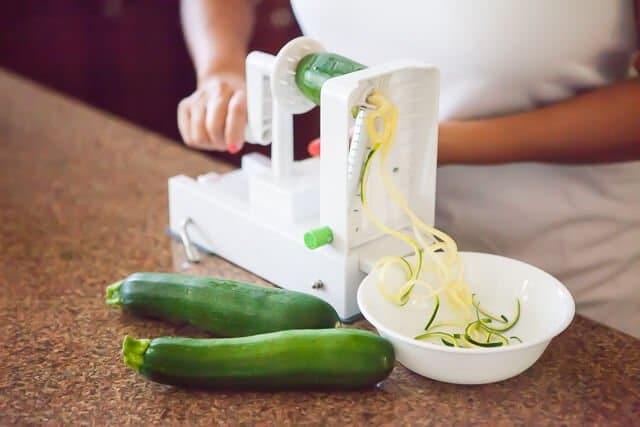 Learn how we made Korean Japchae Zucchini Noodles recipe.
Learn more about the Inspiralizer
Enter the Inspiralizer Giveaway