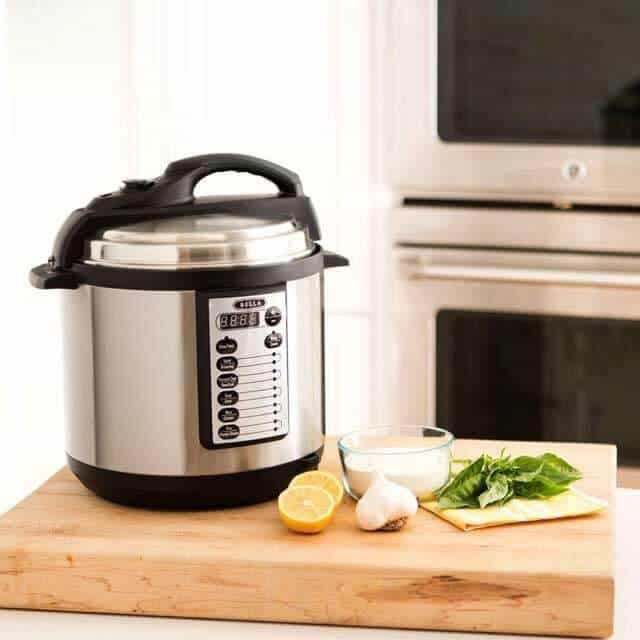 Bella provided product for giveaway.
Our first Bella Pressure Cooker giveaway was so popular (here's our review of the Bella Pressure Cooker) that we wanted to do another one.
We're using the electric pressure cooker for fast, fuss-free weekday cooking. From pot roasts to pulled pork!
Our favorite pressure cooker recipes:
Pressure Cooker White Bean Chili Frito Pie
Pressure Cooker Paleo Friendly Vietnamese Pho
Pressure Cooker Chinese Sausage with Brown Rice
Thanks for Supporting Steamy Kitchen!
Bella Pressure Cooker Giveaway