Chicken is a staple protein in most houses, but it doesn't have to be boring! Check out the best chicken recipes from Steamy Kitchen, from soups, to salads and appetizers to mains.
We always have chicken in our fridge and freezer. It's such a versatile ingredient that works well in any type of cuisine and it cooks quickly for easy weeknight meals.
These are some of my favorite (and best!) chicken dishes that I've made over the years on Steamy Kitchen, and I just know you'll find something that you will love!
The Best Chicken Soup Recipes
This Slow Cooker Vietnamese Chicken Pho is a refreshing and fragrant chicken noodle soup cooked in a delicious broth, topped by an abundance of fresh herbs, green and red onions.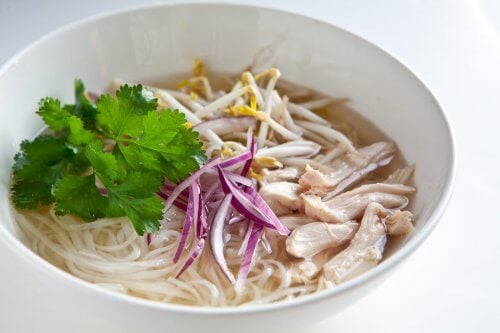 In this Vietnamese Chicken Pho (Pho Ga) recipe, you'll learn how to make a home-cooked, authentic Vietnamese chicken noodle soup.
This flavorful chicken soup is truly Asian soul food!
This Thai soup is loaded with flavor, it's the perfect sweet and savory dish.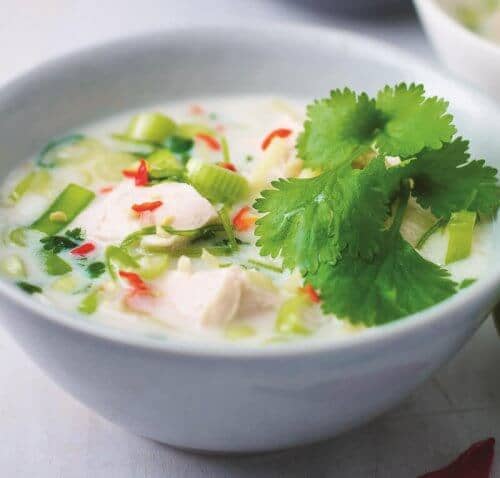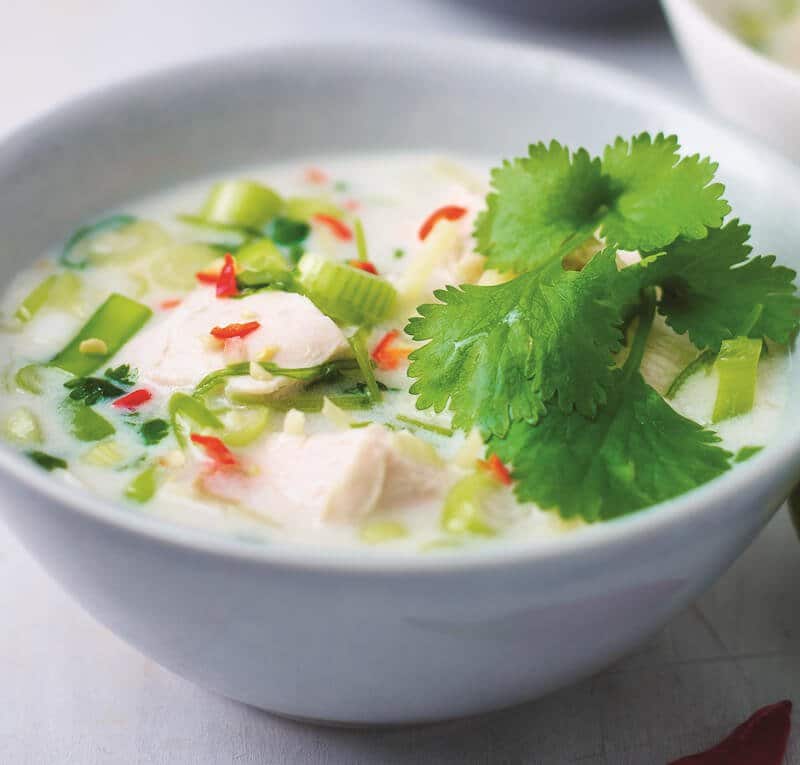 Get some goodness into your life with this traditional Chinese soup.
The Best Chicken Appetizer Recipes
The best and most delicious buttermilk fried chicken recipe! You need to try this!
These juicy wings are coated in a yummy homemade BBQ sauce and are baked in the oven for ease.
Grilled Chicken Satay is super easy to make – 1 bowl, 1 knife and 1 cutting board. Oh, and don't forget the sticks too!
These Chicken Spring Rolls are light with crisp-crackly skin and small enough to enjoy in 4 bites. The filling is also light, full of tender-crisp vegetables and you should be able to taste and distinguish every single ingredient in the filling.
These oven baked wings are so loaded with flavor. Perfect for your next game day!
The Best Chicken Salad Recipes
I still love a good Chinese Chicken Salad, especially if it's got a tangy, sweet sauce and crunchy bits of fried wonton strips.
A delicious, refreshing and easy to make salad
This chicken caprese is a great way to use up any leftover chicken you have. Easy to make and loaded with flavor!
A delicious and easy salad….and that dressing is AMAZING!
The Best Chinese Chicken Recipes
Learn how to make authentic Hainanese Chicken Rice
This Healthy General Tso Chicken doesn't deep fry the chicken but still gives you a delicious dish, with great textures and awesome flavor, plus it's so quick and easy to make!
This wonderfully Chinese spiced chicken is so easy to prep and wonderful for a family meal. Perfectly juicy and delicious!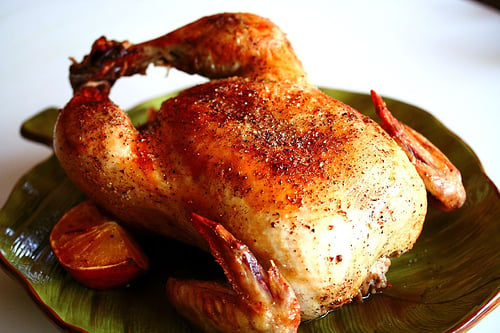 This sweet and salty marinade is a great way to add flavor to chicken drumsticks.
A twist on the popular peking duck recipe. These delicious chicken breasts are easy to make and you won't be able to get enough of them!
A delicious and easy authentic Chinese fried rice recipe
This Pineapple Teriyaki Chicken is so easy to whip up and makes for one tasty weeknight meal. Chicken is marinated in a delicious homemade teriyaki sauce packed with pineapple flavor .
The Best Chicken Main Course Recipes
This Chicken Satay is delicious and so easy to make! Perfectly grilled chicken in the most flavorful marinade, served up with the tastiest noodles around and a fresh cucumber salad.
Perfectly cooked roast chicken that is seasoned with miso. Easy to prep and oh so delicious!
This easy to make chicken is so juicy with the most crispiest of skins. Made with just a handful of ingredients, it's a breeze to make!
An easy 6 ingredient Pilipino chicken recipe. It's so yummy!
This traditional Indian curry packs a real punch!
A simple chicken pasta dish that is perfect for an easy weeknight meal.
Have you tried any of my best chicken recipes? Be sure to leave me a comment below!